REVOLUTIONIZE HOW YOUR BODY MOVES
How ALINE Insoles Can Help
ALINE are the only insoles that improve the alignment of the ankle and knee by 66%. ALINE shoe insert's patented technology helps boost performance, prevent overpronation and oversupination, and reduce injuries from plantar fasciitis. From improved motion to greater physical comfort, and potentially a boost in mental and emotional health, ALINE insoles help you say goodbye to foot discomfort and confidently embrace each step of your busy days without the frustration of foot pain.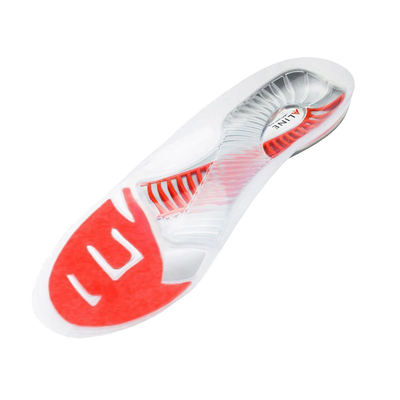 DISCOVER THE IMPACT OF OUR PATENTED TECHNOLOGY
Here's What Sets Our Insoles Apart
Unmatched Comfort & Support: ALINE's patented Suspension Zone technology aligns joints, relieves stress and supports your feet, ankles, knees, hips and back.
Improved Alignment: ALINE insoles are the only insoles that improve the alignment of the ankle and knee by 66%. This boosts performance and helps prevent overpronation, oversupination and reduces injuries from plantar fasciitis.
Necessary Shock Absorption: Enjoy maximum comfort with ALINE's dynamic shock absorption system, secured by a durable heel cup and gel pad, to keep you feeling supported all day long.
Do I Need Multiple Pairs of Insoles?
Insoles aren't a one-size-fits-all solution for foot pain. Many of our customers prefer multiple pairs of ALINE insoles — and we recommend it! Here's why:
Different Shoes Require Different Insoles: Our insoles are designed to provide optimal support for the variety of shoes you own. Whether for work, sports or everyday wear, we offer specific insoles to cater to your every shoe.
Consistent Comfort and Support: Having insoles for all your shoes ensure continuous support, regardless of your choice of footwear.
Stay in Alignment All Day: Multiple insoles help minimize wear and tear on your body by maintaining your alignment throughout the day regardless of the shoes you wear.
Greater Convenience: Having insoles for all your shoes means no more switching insoles between your footwear.
Savings With Every Step: Benefit from our cost-effective multi-pair discounts on ALINE insoles.
Better Health
Feet are designed to move freely, but restrictive footwear ans a world covered in concrete jinders your natural barefoot functions. ALINE is the only insole that allows your feet to move as nature intended!
Better Performance
Walk longer, run faster, jump higher. ALINE insoles help enhance your performance in every activity. Our unique patented tech unleashes the power within your body!
Better Quality of Life
Fact: When you move better, you feel better. Put ALINE Insoles in every pair of shoes and discover enjoyment in everything you do!
Here's Why Our Customers Love Their Insoles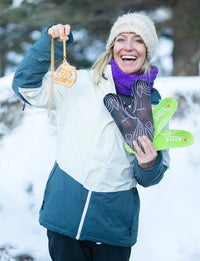 JAMIE ANDERSON
3-Time Olympic Medalist and 15-Time X-Games Medalist, Snowboarding
"I have been wearing ALINEs in all of my footwear for over 8 years now both in Sochi and Pyeongchang. It helps me feel more grounded and makes such a difference!"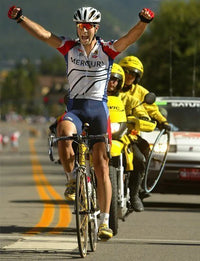 CHRIS WHERRY
2005 US Professional Road Race Champion, Cycling
"During my 13 year pro cycling career, I spent thousands of dollars on custom insoles. None of them ever aligned my knees to track as straight as ALINE. They are so dynamic and support me in any position on the bike. I love the ability to transition my ALINEs from my cycling shoes, to my running shoes and right into my dress shoes. If I only had ALINEs during the peak of my career, I would have surely extended my career and maybe even won more professional championships!"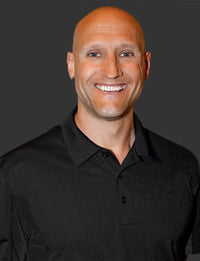 DR. SHAWN LEATHERMAN
Chiropractor
"From chronic pain patients, team athletes, dancers, military personnel, runners, cyclists, pregnant patients, the elderly, delivery men etc. ... people love your product and the immediate functional change it makes to their lives."