Designed to enhance your performance through improved support and alignment, ALINE is perfect for every activity. The only insole that gives you active alignment
Overview
Memory foam insoles are the perfect solution for active feet that carry you through hours of work and play day after day. The foam helps absorb shock as your feet strike the ground. From twists and turns to last-minute pivots, your feet can move naturally with better lower body alignment.
Why is alignment so important? Your leg muscles connect to bones in your feet and are responsible for controlling the direction and execution of every foot motion. Supporting proper alignment with those muscles is essential to maintaining healthy, fully functional feet.
That sounds technical, but you don't have to worry about it once you slip a pair of ALINE memory foam insoles into your favorite shoes. Whether you're racing to catch a flight, putting your best foot forward for a big presentation, or pushing through your last hour on the clock, you can count on your insoles to keep up with your active lifestyle.
Specs
Engineered ribs flex and rebound to allow your feet to move freely during any activity.
Biomechanically enhanced structures mean your feet have support where and when it's needed.
Patented activation and compression zones keep your feet and lower body aligned during every step, jump, twist and turn.
Heel cup with gel pad holds your heel securely while providing shock absorption.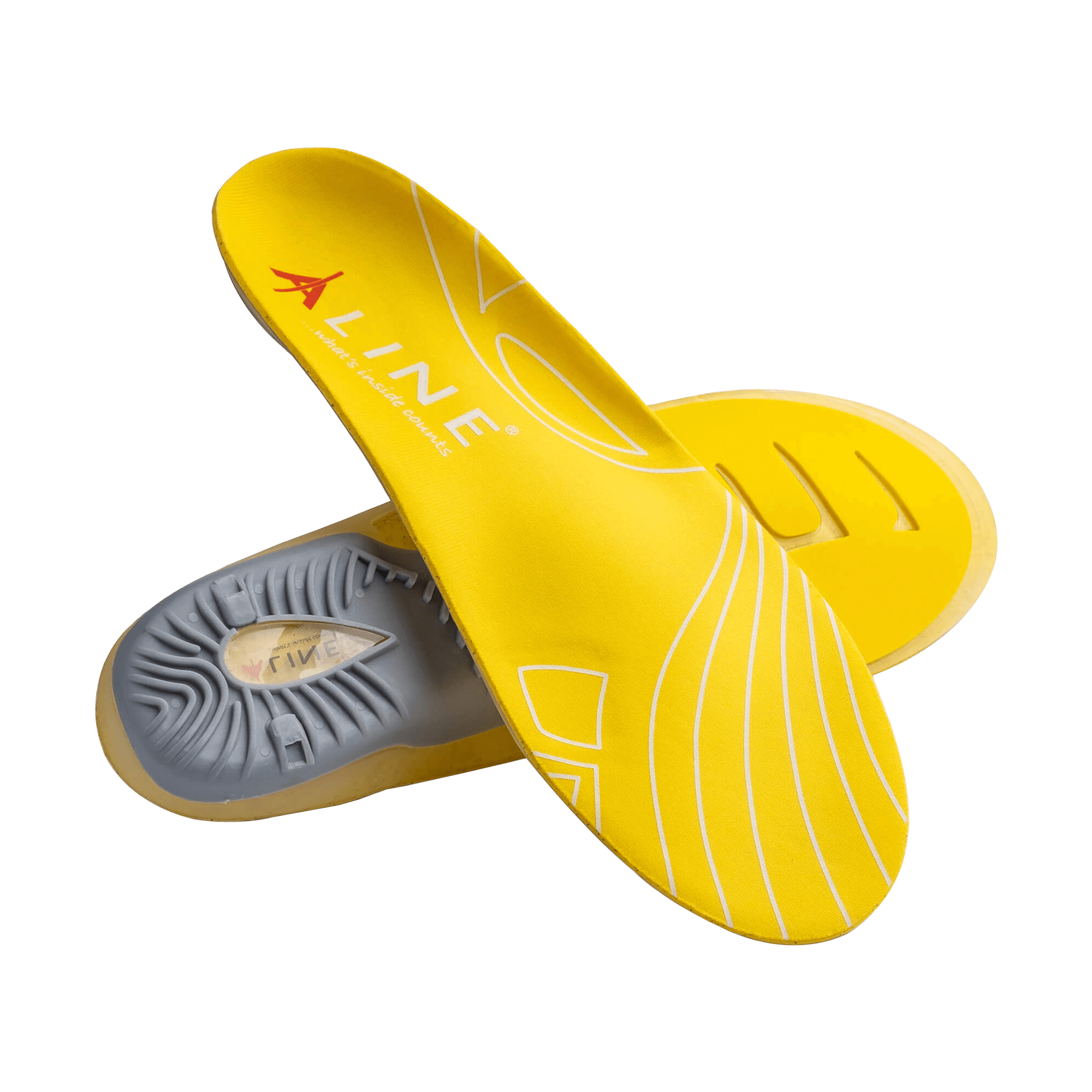 Customer Reviews
09/09/2023
Joanne M.

United States
Great insoles
My husband loves them
12/26/2022
Michael M.
Chicago, Illinois, United States
Excellent Orthotic
Podiatrist here Great, high quality product that would be beneficial for many! Very supportive and offers fantastic support in the arch. Would recommend and have started recommending!
12/22/2022
D M.
Los Angeles, California, United States
Love them!
The extra cushion and support is great!
11/22/2022
Jerry W.
Victoria, British Columbia, Canada
So far... Great
Have worn a few hours in my low hikers. Very comfy and supportive thus far. I need more time I them and to try in running shoes.
11/21/2022
Stephen L.
Cape Coral, Florida, United States
Great product
Gordon was wonderful